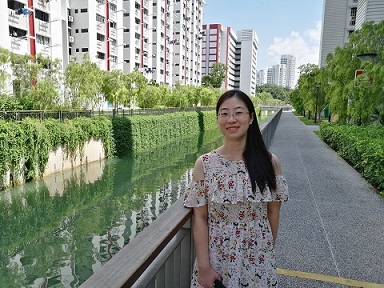 LIU Jingyuan&nbsp
Email : jliucb (at) connect.ust.hk
&nbsp &nbsp Lab : Rm.305, Hongo Engineering 12, UTokyo
&nbsp &nbsp &nbsp Tel : +81-090 5444 9316
&nbsp &nbsp &nbsp &nbspCV : PDF

I am currently a postdoc working with Prof. Takeo Igarashi at the University of Tokyo. Prior to that I received the Ph.D. degree from The Hong Kong University of Science and Technology, supervised by Prof. Chiew-Lan Tai, and I also worked closely with Prof. Hongbo Fu.
My research interests are in computer vision and graphics, especially in video analysis and user interface design.
Education
---
2017.9-2022.7 &nbsp &nbsp Hong Kong University of Science and Tchnology
Ph.D. in Computer Science and Engineering
2014.9-2017.3 &nbsp &nbsp School of Astronautics, Beijing University of Aeronautics and Astronautics
MPhil in Pattern Recognition and Machine Learning (Supervisor: Dr. Bindang Xue)
GPA: 3.9/4.0 [Transcript] [Thesis (in Chinese)]

2010.9-2014.7 &nbsp &nbsp University of Science and Technology Beijing
BEng in Electrical Engineering, School of Automation
BA in English Literature (Dual Degree), School of Foreign Language
Publications
---
Experiences
---
2021.3-2022.3 &nbsp &nbsp Internship (unofficial) @ Adobe Research
Research subject: sports human pose data analytics.
In collaboration with Dr. Li-Yi Wei, Dr. Rubaiat Habib, and Dr. Nazmus Saquib.
2020.12-2021.3 &nbsp &nbsp Visiting (unofficial) @ CUHK MMLab
Assisted research on scene-aware human motion synthesis.
2020.7 &nbsp &nbsp Summer School @ Zhejiang University CAD&CG State Key Lab
Subject: Visualization and Visual Analytics
2019.1 &nbsp &nbsp AI ML Winter Camp @ Google
Co-developed a framework QuickPoem that generates poems from free hand drawings.
2016.9-2016.12 &nbsp &nbsp Internship @ Sony China Research Lab
Assisted research on applying one-shot learning to hand gesture recognition.
2012.9-2012.11 &nbsp &nbsp Internship @ Tsinghua University State Key Lab of Tribology
Assisted with printed circuit boards assembly for multi-frequency instrument analysis.
Teaching
---
COMP2711 &nbsp Discrete Mathematics for Computer Science &nbsp (2018Fall, 2019Spring)
COMP2611 &nbsp Computer Organization &nbsp (2020Spring[SFQ], 2021Spring[SFQ])
Awards
---
2017 &nbsp HKUST Research Postgraduate Scholarship
2015 &nbsp National Postgraduate Scholarship
2013 &nbsp Champion of Worldwide Freescale Cup Intelligent Car Race
2013 &nbsp ARM Special Award
2013 &nbsp 2nd Runner-up in National Undergraduate Electronic Design Contest (Beijing Division)
2012 &nbsp 1st Runner-up in Mathematical Contest in Modeling
2011 &nbsp 1st Runner-up in National English Contest for College Students

Last Update: December 18th, 2022.